PROTECTED ACTION NOTICE: Half-hour work stoppages between 7:00 and 8:00am Thursday, Friday, Monday
The CEPU/CWU has notified and authorised further industrial action to advance members' claims for a new, fair EBA – including a pay rise that allows members' families to keep pace with the cost of living.
This action has been designed to allow members to send a clear message to Telstra that they deserve better, whilst minimising the impact on your customers.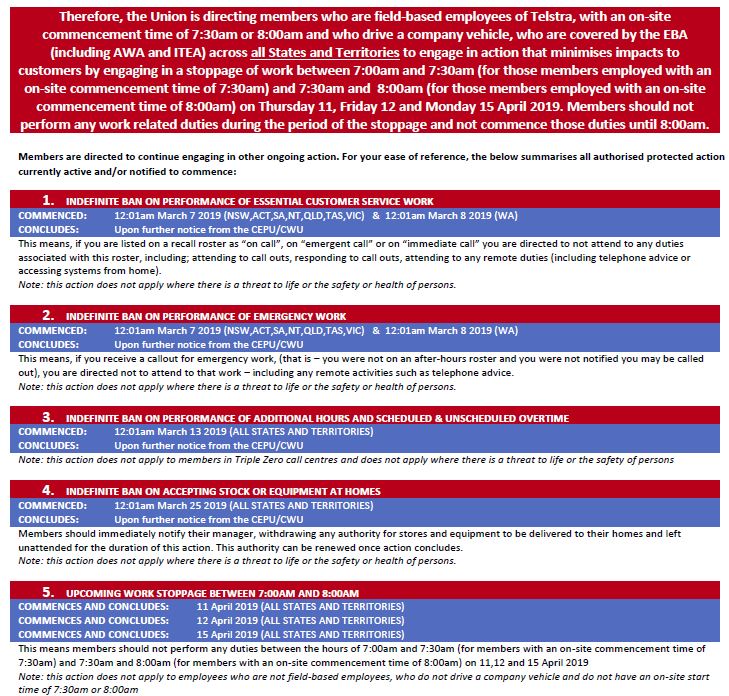 Important facts related to protected action is produced below and members are urged to familiarise themselves with this information.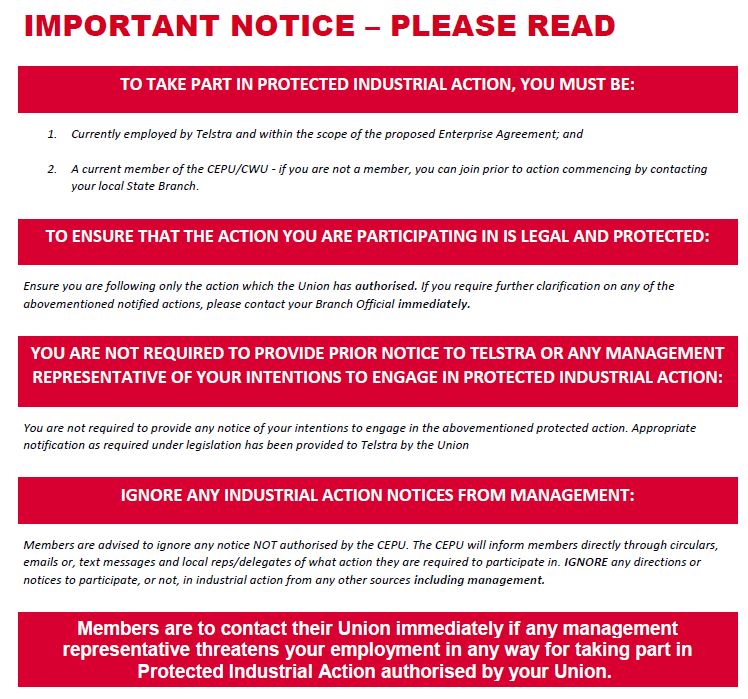 Authorised by GREG RAYNER, Divisional Secretary