As Australia Post deals with a 56 per cent drop in half-yearly profit, questions arise about its management.
As Australia Post faces its first full-year loss in 30 years, there are calls for its chief executive Ahmed Fahour to stand down.
This comes as the Abbott government is expected to announce a reform package – within weeks – designed to help arrest the falling financial performance of Australia Post, which on Monday announced a 56 per cent drop in half-yearly profit.
The nation's postal service recorded a first-half profit of just $98 million, with the dive driven by mounting losses of $151 million in its letters business.
"We're at a crisis point," Mr Fahour told Fairfax Radio.
With the proposed reforms, Australians could face exorbitant postal costs and slower mail.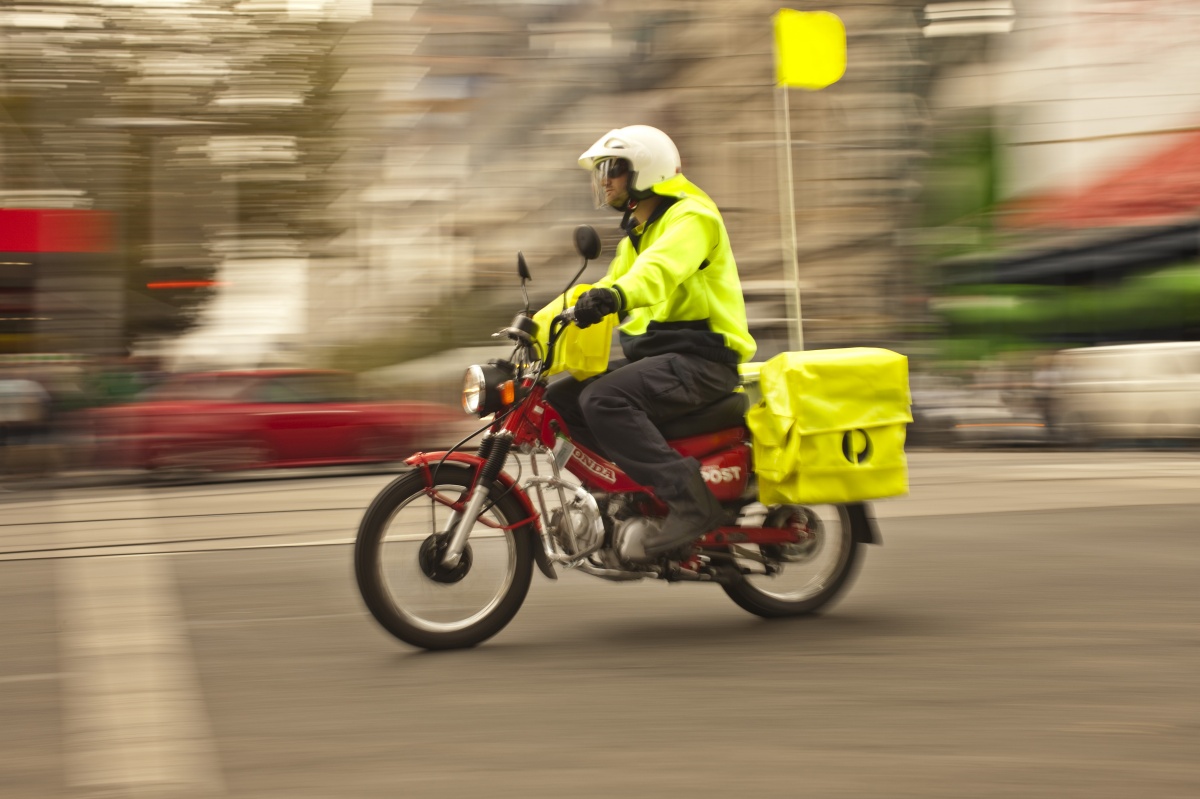 Australia Post recorded a first-half profit of just $98 million. Photo AAP
Mr Fahour, whose annual salary is $4.8 million, says this would counter the financial issues.
The US Postmaster General's wage is a mere $511,000.
Printing Industries Association of Australia chief executive Bill Healey, who is part of the industry union, doubts Mr Fahour's ability as Australia Post's top dog.
"I think you have to question whether a banker who has been second in charge at major bank, is the best person for the job at a customer and logistics service," Mr Healey told The New Daily.
"It's not up to us as a group to question when the government appoints these positions – but it may be time for someone with a different approach and a different background to try and take charge."
Meanwhile, Australian senators this week criticised Mr Fahour's company's handling of stakeholder consultation as it undergoes major restructuring in the Senate estimates.
Mr Fahour says for Australia Post to survive, there are two options.
"Either the government pays us a $6 billion subsidy, or they give us the permission to change regulations to allow us to manage the business," Mr Fahour said.
He is suggesting they should control the price of stamps which could cost up to $1 in a two-tiered pricing system, and Australia Post will be able to charge what it likes for a priority stamp, which would guarantee next-day delivery for metropolitan areas.
The Australian Competition and Consumer Commission would retain oversight over stamp prices for regular mail, which would arrive a day later than the current timetable.
The Communications Minister would be able to disallow any excessive price rises for regular stamps.
"What we need to do is to fix the regulation on letters to stem the losses, and that (will allow) us then to take our resources from subsidising the losses (on letters) to continuing to invest in the parcels business," Mr Fahour says.
'More communication first': union
A coalition of printers, mail houses, licensed post offices and unions, called the Coalition of Mail Service Stakeholders (CoMs), has accused Mr Fahour of making an attempt to build support for major cuts by releasing the half-year financial results one day before a scheduled appearance at Senate estimates.
Mr Healey says its members recognise the challenges facing the postal industry and are calling on the government to immediately implement the recommendation of last year's Senate inquiry.
"There needs to be an industry round table established involving all stakeholders, before any changes to the postal service are considered," Mr Healey says.
"All we've heard for five years is a person (Mr Fahour) talking about the terminal decline of mail – it's like the head of Maccas (McDonalds) saying beef burgers are bad for you.
Mr Healey says he wonders if there where other ways to plug the financial hole.
"You've got to ask yourself when someone is on about $4.5 million per year, should they continue to be rewarded when the organisation is running supposedly in a 'crisis'," Mr Healey says.
"You can point your finger at external factors as much as you like, but when you're getting paid that much money, you have to take the community with you.
"Particularly when you're a government agency."
The Post Office Agents Association Limited, representing licensed post offices, says it supports the concept of mail reform.
Mr Fahour has been criticised over his company's handling of stakeholder consultation as it undergoes major restructuring at Senate estimates.
Senators expressed concern at Tuesday's meeting that Australia Post was doing a poor job of engaging the stakeholders – including franchisees, licensed post offices, business, unions and others – on the future of mail delivery as its letters service goes into "terminal decline", as Mr Fahour himself described it, The Mandarin reports.
Senator Anne Ruston, chair of the Senate Environment and Communications Legislation Committee, said she and other politicians had received a large amount of correspondence from stakeholders complaining about the process.
"I can only say that we are trying to help you, Mr Fahour, and your resistance to it is astounding," Ms Ruston said.
Source: KAITLIN THALS PM News Reporter - The New daily