TELSTRA REDUNDANCY: DON'T BE MISLED
In February this year a single Telstra modern award replaced the 11 previous Telstra awards.
The CWU is concerned that members are being misled about the impact of this change on their redundancy entitlements.
These are the facts:
There has been NO CHANGE to your actual legal entitlements to a retrenchment benefit of up to 80 weeks' pay (plus pay in lieu of your notice period if it is clear you can't be redeployed).
These entitlements are contained in and protected by the Telstra Enterprise Agreement 2012-2015.
There has been an INCREASE in your award "safety net" redundancy entitlement from 0 to 40 weeks payout. This is the best payout achieved in any private sector modern award to date. So far, all other private sector modern awards only provide the redundancy National Employment Standard (NES) which has a maximum payout of 16 weeks.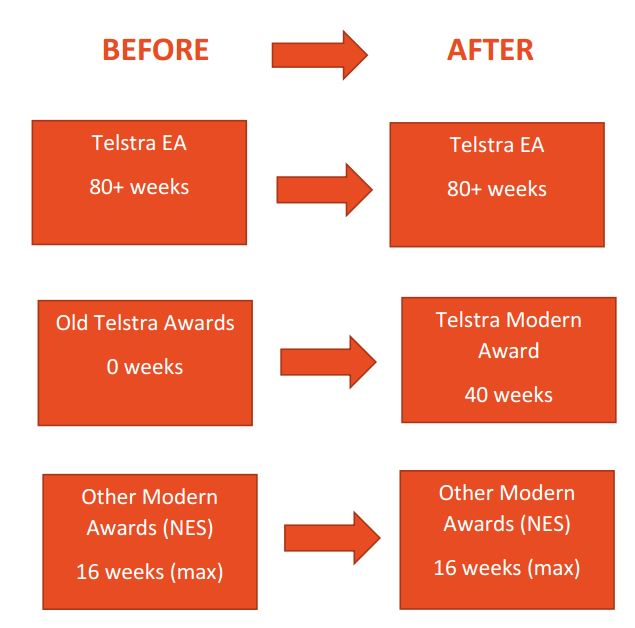 To download the leaflet Click Here